Your Ideas ● Your Designs ● Your Images ● Your Rights

Carson IP is the IP Practice Group of Carson Law Office Professional Corporation. We are located in Burlington, Ontario just to the west of Toronto, Ontario and service clients across the Province and around the world. We work with our clients to determine a clear path to protecting their ideas and designs, while establishing and implementing an overall global intellectual property strategy. In addition to preparing and filing patent, trademark, design and copyright applications in Canada and internationally, members of our team have provided guidance in the negotiation of commercial transactions, including acquisitions and sales of businesses with IP assets and licensing and distribution agreements.
Carson IP offers global resources and experience to businesses of all shapes and sizes, from sole proprietorships to multi-national corporations. No matter how big or small your operation, we are here to look after your best interests, protect your ideas and help navigate the road ahead. As far as litigation matters are concerned, we work with external counsel who focus solely on IP litigation in both Federal and Ontario Courts. This ensures that our clients' cases are advocated with passion and conviction in order to achieve a desirable outcome.
Our goal is to always meet and exceed our client's expectations. We like to get to know them, their business, their short and long-term goals, their areas of struggle, and areas of growth. This way we can better analyze our capabilities to provide the proper service and legal advice to assist them.
We are an imaginative and growing firm with a blend of experience and youth.
At Carson IP, your future is our focus.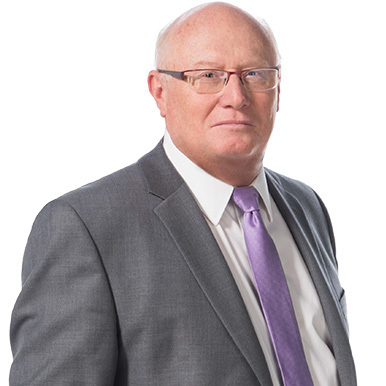 Our Intellectual Property Services
Trademarks
Preparing and filing a trademark application from information supplied

Filing certified copy of a foreign application or registration
Reporting Notice of Approval for advertisement
Reporting Notice of Allowance
Preparing and filing a declaration of use
Paying registration fee after allowance and forwarding certificate of registration
Filing an assignment or other title document
Renewing a trade-mark registration and forwarding certificate of registration
Preparing and filing an application to amend a registration to extend the statement of wares or services
Preparing and filing a request to have a registered trade-mark expunged
Copyrights
Preparing and filing a copyright application
Industrial Designs
Preparing and filing an application based on information received (excluding preparation of formal drawings)

Receiving and reviewing Certificate of Registration
Reporting to you with due date for payment of maintenance fee and marking requirements
Docketing reminder to you to pay maintenance fee
Payment of maintenance fee to maintain registration after 5 years
Patents
Preliminary patent-ability search
Filing original or divisional patent application or filing a request to enter the National Phase in Canada (when all papers received for filing)
Filing an assignment or title document in the Patent Office
Requesting Examination
Receiving and reviewing Notice of Allowance and reporting to you
Paying final fee and receiving and forwarding to you Letters Patent
Why you need a business lawyer
Why you need to choose Carson IP